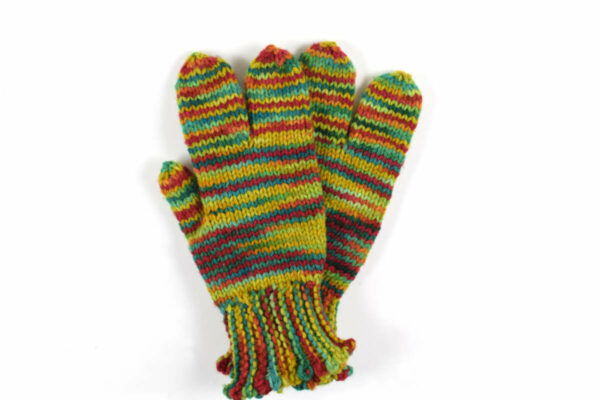 Carnival Mittens
Knit using our newest 100% regionally sourced yarn Wonder Woolen, designed and dyed in Canada.
These whimsical mittens have a split fingers for extra dexterity, (and greeting Star Trek fans) and picot edged cuff for even more flair. Two sizes included in pattern
Currently available only as kit at your local retailer.