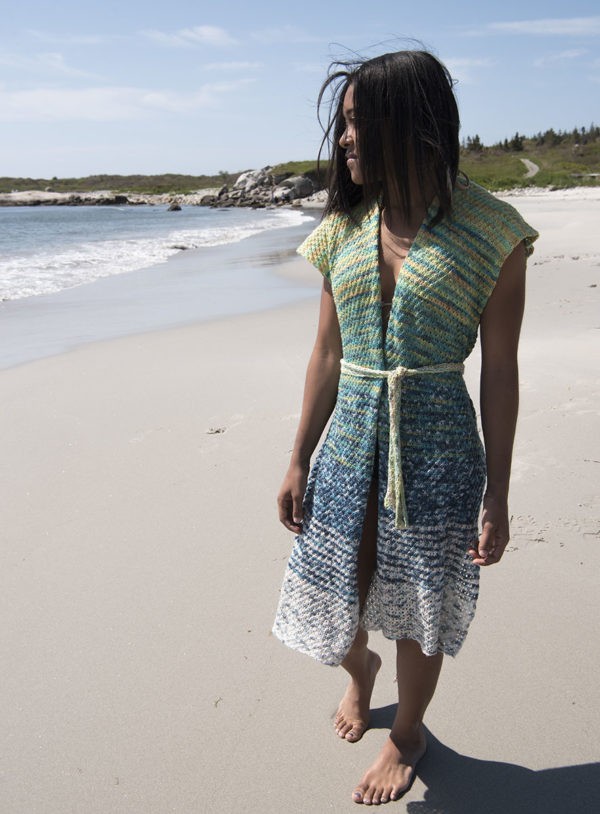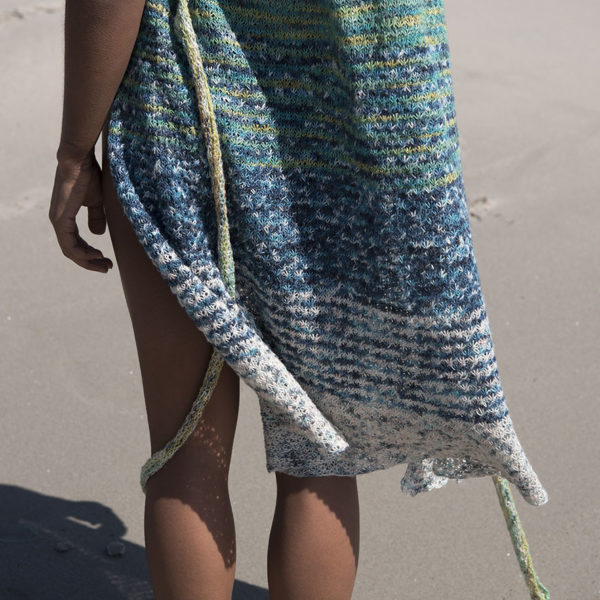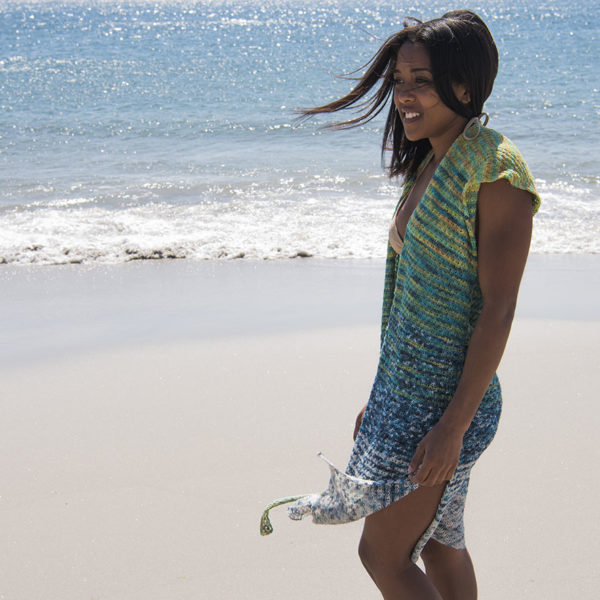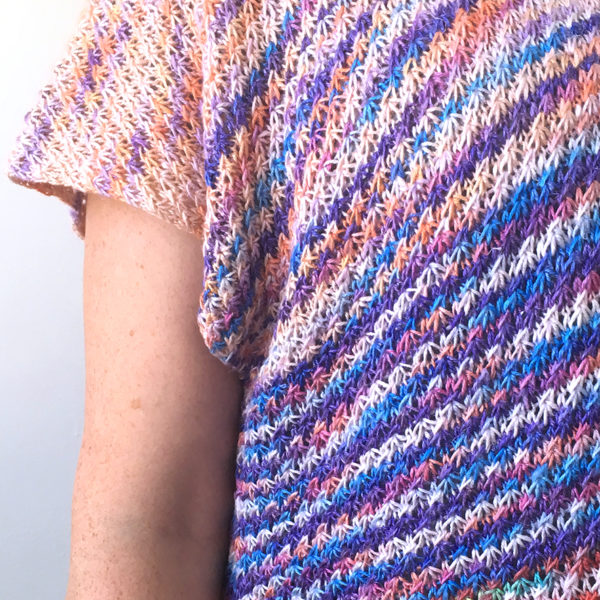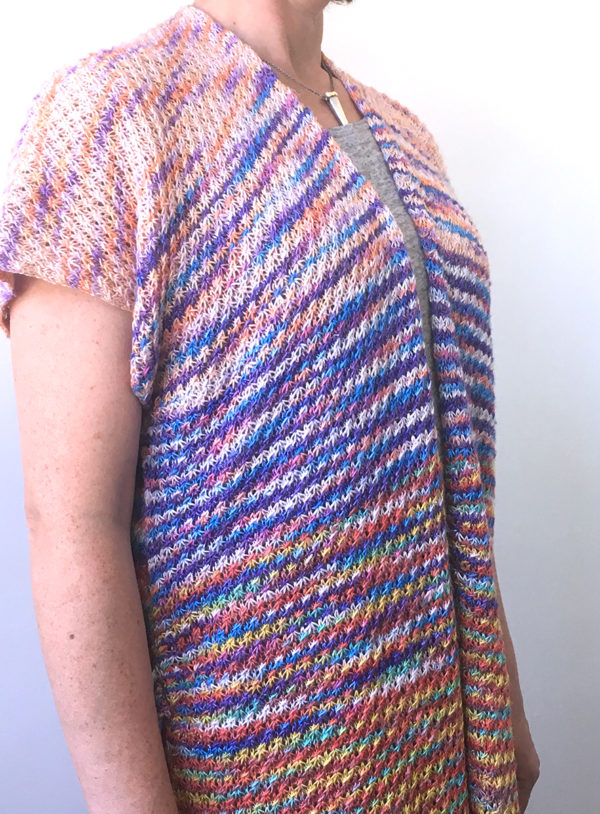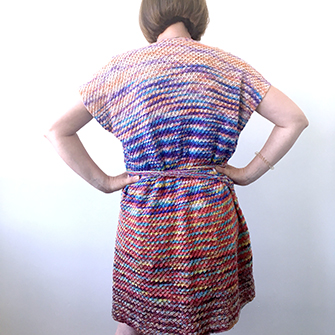 A Kimono Coverup
A coverup worked in one piece, for breezy beach days, and warm summer nights. Designed using four colours of Hand Maiden Fine Yarns Flyss from the new Wanderlust Islands colourway collection. This piece is worked flat with seamed sides, and ties added at the waist.
Yarn recommendations: Flyss
Sizes: S(L) 42"(48) Bust by 31"(35") Length*
Yarn qty required:
4 colours. Colour A=100g, B=100g (150g), C=100g (150g), D=100g
Needles: 4mm (US 6) circular needle ≈30"
*The small size can be knit at a longer length by following the cast on for a small, and working the row counts for a large. For this option 150g of colours B and C will be needed. The large size could also be made shorter but this option has not been test knit, the meterage for the L would be recommended.