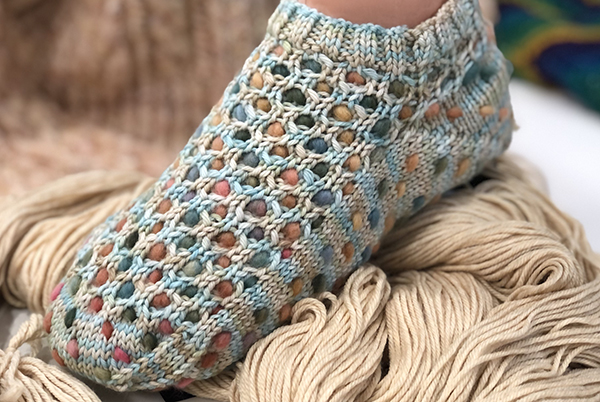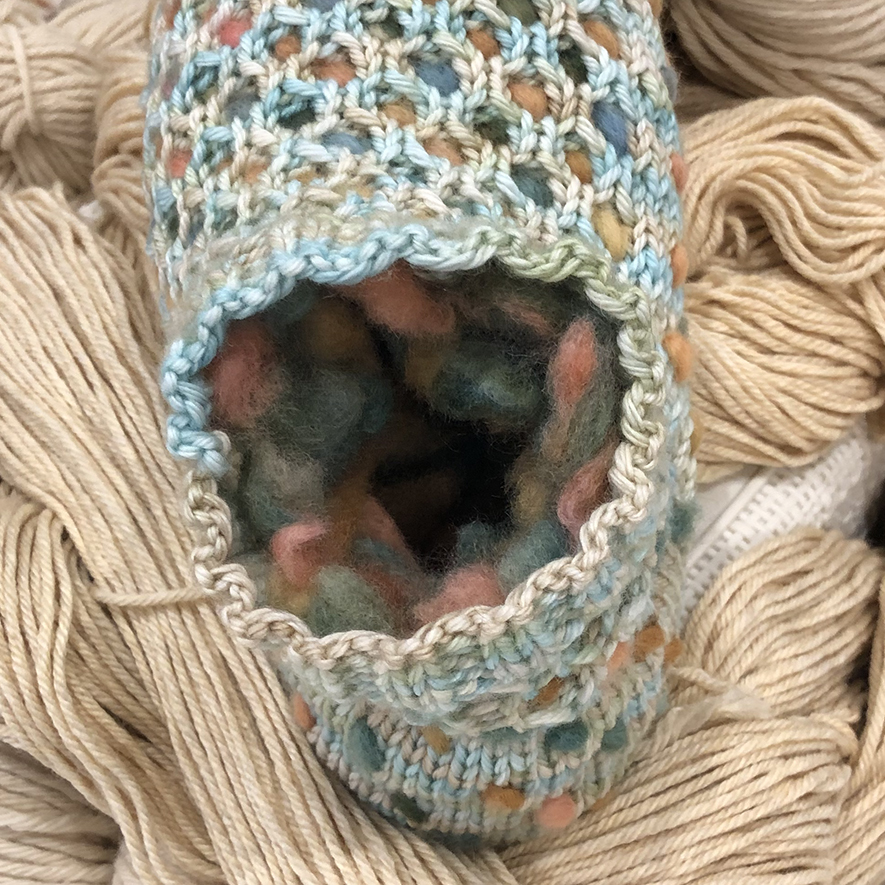 Honey Thrum Anklet
Designed by Fiona Stevenson for Fleece Artist.
These Thrum Socks are made using a small wisp of  roving that is knit into your socks every few stitches.
This technique makes a fuzzy, soft and oh so warm liner to your anklet socks, with cute little contrasting dots intermingled with a honeycomb stitch pattern.
Can be knit using one of our National Parks Thrum Bundle