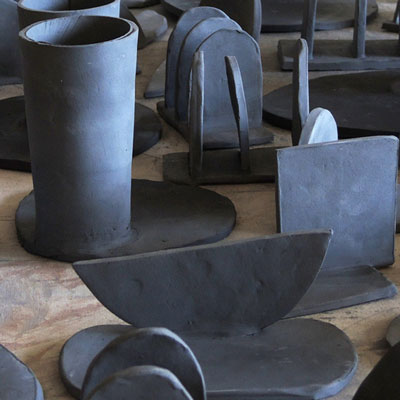 Brenna Phillips - Alumni
Brenna is a Nova Scotian artist and NSCAD University graduate (2008). She has been a Fleece Artist for nearly 5 years. Her other pursuits involve hand built ceramics which can be seen at an up pop-up shops around Halifax and seasonally at Salty Roses in Ingonish Beach, NS. http://saltyroses.tumblr.com/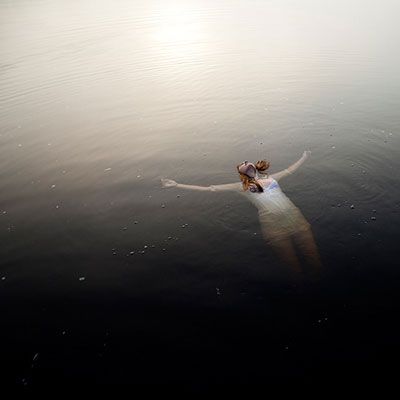 DeeDee Morris - Alumni
Dee Dee Morris is a Senior Professional Dyer with Fleece Artist with nearly 12 years experience. She holds a masters degree from Acadia University in counselling. In her photography practice, she focuses on portraiture with an emphasis on nature and whimsy. She mixes candid and posed images, focusing on capturing emotional connections and tends to shoot along the windswept eastern shore of Nova Scotia. Dee Dee is also an amazing chef and hostess whose Christmas party is legendary. http://www.deedeemorris.com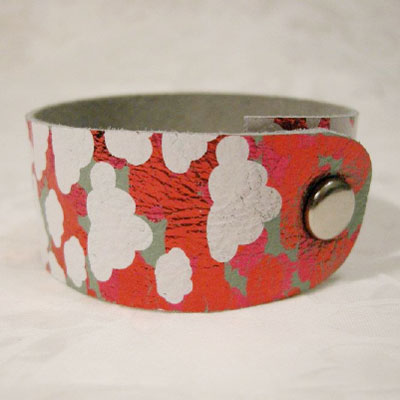 Yolanda Karton-Burns
Yolanda is a graduate of NSCAD and Sheridan College, where she studied Jewellery Design and Ceramics respectively. Yolanda honed her craft working for local jewelers in Yukon Territory and Nova Scotia before starting her own business Gildbloom Jewellery. Currently dying yarn full time for Handmaiden Yolanda is taking a break from independent projects to support her family and focus the rest of her time parenting. https://www.facebook.com/GildbloomJewellery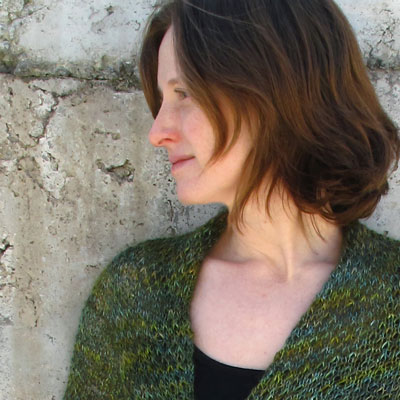 Jana Dempsey
Jana Dempsey grew up in the fields and glens of the family homestead on the Eastern shore of Nova Scotia and the nooks and crannies of her mother Kathryn Thomas' textile supply store – Fleece Artist, adjacent to the Nova Scotia College of Art and Design. After obtaining her BFA from the University of Victoria she worked in Vancouver and the UK before returning home to Canada to help with the family business.  She started the Hand Maiden Fine Yarn label in 2005 and has been engrossed in the fibre business ever since. Jana takes great pleasure in the connection between the dyer and knitter and the deep satisfaction that hand craft brings.  Her daughter Etta Mae, age 8, wants to be a dyer when she grows up, following in her mother and grandmother's footsteps.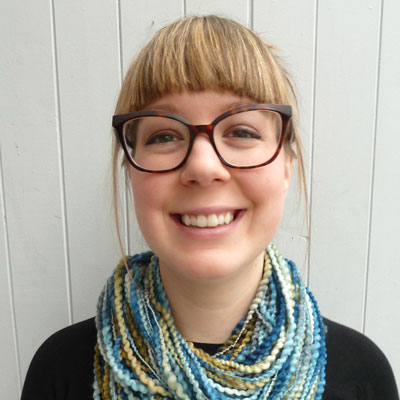 Chantal Brown - Alumni
Ontario native, Chantal  was born in 1986 and has always shown interest in the hand crafted. She studied fashion design at George Brown College in 2005 and furthered her studies at Sheridan Institute of advanced learning and technology. Upon graduating from the Textile Studio: Craft and Design program in 2008, Chantal moved to the east coast to complete her Bachelor of Fine Arts at the Nova Scotia College of Art and design. Once graduated in 2011 Chantal decided to permanently stay in Halifax and frequently participates in the Halifax Crafter's fairs with her business DOAK TEXTILE.
You can find her work at http://cdoak.tumblr.com/
her Etsy shop at https://www.etsy.com/ca/shop/Doaktextile
or her Website www.doaktextile.com
Ruth Gallo
From the backwoods of Ontario Ruth emerged with a camera in one hand and knitting needles in the other. After earning a diploma in Photojournalism from Loyalist College, Ruth put the camera on the shelf and spun herself a wee business called Surly Knits that specialized in spinning wheels. She Also taught spinning and knitting at her local yarn shop, Unwind in Newmarket Ontario. Upon moving to Nova Scotia, there was only one place Ruth wanted to work, Fleece Artist and Handmaiden. Ruth is now our Web Coordinator and in house photographer. She designs knitting patterns using our yarns and can be found on Ravelry under the name Todwick Studios, for yarn support contact either FleeceArtistYarns, or HandmaidenYarns.
As Ruth often says, she's "Living the dream!"
https://www.ravelry.com/designers/ruth-gallo-of-todwick-studios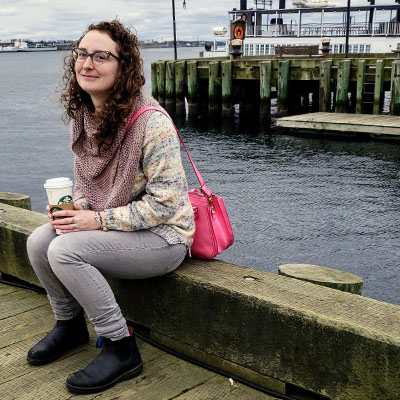 Ivy Jones
Born & raised in Dartmouth, Nova Scotia, Ivy has always had an interest in colour and the handmade. Upon arrival at NSCAD Ivy drifted quickly to the textiles department finding great satisfaction in the manual work of weaving, dyeing and printing. Ivy's real appreciation of the storytelling power of textiles came during instruction under Toshiko Horiuchi MacAdam who imparted her vast knowledge of surface and fibre structure. Ivy learned how to knit under tutelage at The Fleece Artist. Ivy graduated from NSCAD with a major in fashion/textiles and an accidental minor in art history.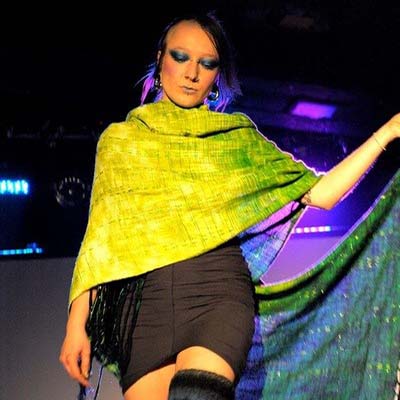 Indigo Erin Durnan - Alumni
Indigo Erin Durnan graduated from NSCAD University in 2015 with a Bachelor of Fine Arts, majoring in Textiles and Fashion and minoring in Art History. They are currently pursuing a Diploma of Costume Studies from  Dalhousie University. Indigo's work focuses primarily on wearables. Their interests lie in costume, both historical and fantastical, and in using traditional textile processes, such as weaving, dyeing, knitting, and felting to highlight the importance of hand-production in craft. They consider themself a craftsperson, and thought the industrial revolution had made this choice of profession obsolete until Fleece Artist and Handmaiden gave them a job and proved them wrong. Now they make a living making things by hand, and can't believe their luck.
Indigo's work can be found at indigoerin.weebly.com